EMEET StreamCam One
True Wireless Live Streaming Camera
Multi-camera, multi-platform streaming ready
Sony 1/2.8" sensor, supports HDR
1 wireless magnetic mic and 2 built-in mics
8-hour long-lasting battery
Smart App EMEETSTREAM integration
For buying in bulk or other inquiries, feel free to contact us.
Exclusive Extended Warranty
Exclusive Extended Warranty
Hassle-free Customer Service
Hassle-free Customer Service
EMEET StreamCam One
StreamCam One
Overview
Explore
Specs
Faqs
Reviews
User Manual
In-Depth Reviews by Influencers
"
They work so easily and there are so many great ways to use it.
"
The EMEET StreamCam One is designed to simplify your streaming experience, offering a seamless and user-friendly solution for single or multi-cam setup.
"
The Stream cam one which is an all-in-one encoding recording live streaming unit.
"
REVIEW: EMEET StreamCam One True Wireless Streaming Camera - Smart Connected Camcorder?
"
It is a really fantastic way to stream and very easy to set up.
"
99% of webcams are bad at this. EMEET StreamCam One solved it.
"
It's a very good setup if you want to stream with no wires and actually have a lot of customization with it. Overall very nice!!
"
The Best Of It's Kind! I think it's a high-end camera and the quality is good and it's very reliable.
TECH SPECS
VIDEO
Image Sensor:
Sony® 1080p sensor (IMX307)
Sensor resolution:
2 million pixels
Capture resolution:
1080p - 1920x1080
Video (MP4 recording only):
1080p30 / 720p30
Video (streaming):
1080p30fps / 720p30fps / 480p30fps / 360p30fps
Electronic image stabilization:
None
High dynamic range imaging:
Yes
Metering mode:
Average, Center, Spot
White balance presets:
Yes
Exposure compensation:
Yes
Field of view:
90 degrees (diagonal)
AUDIO
Built-in audio:
2 built-in microphones and 1 wireless lapel microphone
External microphone audio input:
Access external microphone via 3.5mm TRS interface
Mixer:
Through EMEETSTREAM control external audio source selection and gain
Microphone Sample Rate:
48kHz
CONNECT
Ethernet:
Support Ethernet adapter connection. Also supports charging through PoE (Ethernet power supply)
Streaming bandwidth requirements:
HD - up to 3.5 Mbps (recommended stable upload speed of at least 2 Mbps)SD - up to 1.5 Mbps (recommended stable upload speed of at least 800 kbps)
USAGE
Provided interfaces:
Micro SD slot
Maximum supported storage card capacity:
256G
Buttons:
The camera has a button on the back that can power on/off, start/stop recording, and check WiFisignal (configurable according to user's preference).
Operating temperature:
0°C~35°C
Remote power on/off:
Through USB-C charging cable
Installation:
Supports 1/4" screw hole
APP Support:
EMEETSTREAM software has a Windows version for computers and iOS/Android versions for mobile phones.
WHAT'S IN THE BOX
EMEET Stream Cam One
Carrying Pouch
Wireless Microphone
Mic Windscreen
1m C-C Cable
C-A Adapter
User Manual
Safety Guide
Sticker
FAQ
How to upgrade the firmware of StreamCam One?

If there is a new firmware version of StreamCam One, our EMEETSTREAM app will remind you. In order to better use StreamCam one, we suggest that you upgrade the firmware to the latest version.

Please follow the steps below to upgrade StreamCam One:

Before upgrading, please make sure that the StreamCam One has a battery level of more than 50%. If the battery level is insufficient, please charge the StreamCam One first.

Turn on the StreamCam One, connect it to your phone. Please refer to the instructions for the connection procedure.

After connecting successfully, enter the EMEETSTREAM software and click Camera Settings, then select Firmware Update
How to turn on and off the wireless microphone?

If the wireless microphone is placed on the corresponding camera, then just press the camera power button, and the wireless microphone will turn on with the camera.

Press and hold the wireless microphone button for 2 seconds to turn the wireless microphone on /off.
Using Wi-Fi Wireless Network

You will see a list of available wifi networks from the EMEET camera. Select the network and enter password.

The password will be stored by the EMEET camera after the wifi connection is successful

Finally, you need to confirm whether the EMEETSTREAM application mobile device has also joined the same network (if it's already the same then no need to confirm again);

Return to home page and you have completed the adding process.
How to enable Intelligent Camera Position and Switcher?

When multiple machines are connected, the EMEETSTREAM application can automatically conduct the screen switching.

Click the icon under the video window to turn it on;

The function will not be available if only one EMEET Camera is connected.
Great product
product has been useful and productive for classroom activities, virtual meetings, and virtual interviews for students to use.
Amazing economic solution
I have 2 stream cams, and intigrating them into a multi-platform solution has been fairly easy. I'm enjoying the mobility aspects of using these cameras. These have, Great picture, & great quality for the money.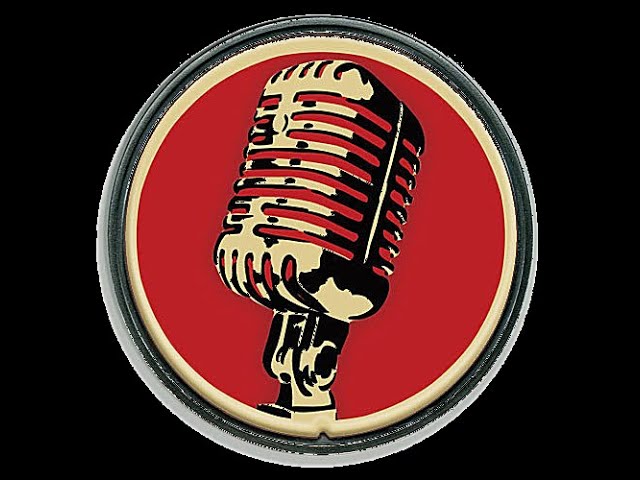 Excellent
Very impressive. This camera is a piece of cake to set up and use, and in general I've found the video quality to be excellent (and the audio quality just as good as using an external mic for close recording).
I especially like that this is a fixed focus camera, so if you're streaming a repair of something small and fiddly (say, a watch) you can capture all the detail at a fixed focal point without worrying about the camera trying to autofocus on your hands and tools as you move them.
All in all a very impressive little camera. Great build quality, excellent battery life and a solid wireless connection. I have no complaints.
The Best for your $$
We have two needs for this camera. Im a video game streamer, so I needed a better camera in my game room but my husband is a tattoo artist so we wanted to live stream that too. The setup and installation is easy, giving us a lot of different options for the camera. The audio is beyond excellent and better than my old camera. Image quality is movie material! The price is beyond excellent for everything youre getting.
Easy and quick set up; multiple camera functionality
The EMEET streamcam is designed primarily for streamers.
PROS
Easy to get out of the box and have a working image within minutes.
Affordable price
Multiple camera functionality which is perhaps the best feature as the app can work as a multi camera switcher. Pretty nice.
CONS: The image is perhaps a little oversaturated. But for the price, it delivers a solid image.
I am a professional filmmaker. These comments come from my director of photography, who has shot several full length feature films and free lances for major broadcasters. We tested this camera and found that it's a solid very affordable product for its intended use.
Choosing a selection results in a full page refresh.